Nest1   |   Nest2    |   Nest3   |   Nest4    |   Nest5  |   Nest6  |
VAN DIT NEST IS ER NOG EEN VOLLEDIG DAGBOEK.
KLIK HIER VOOR HET > DAGBOEK VAN HET BOYS AND GIRLS NEST
DE OUDERDIEREN: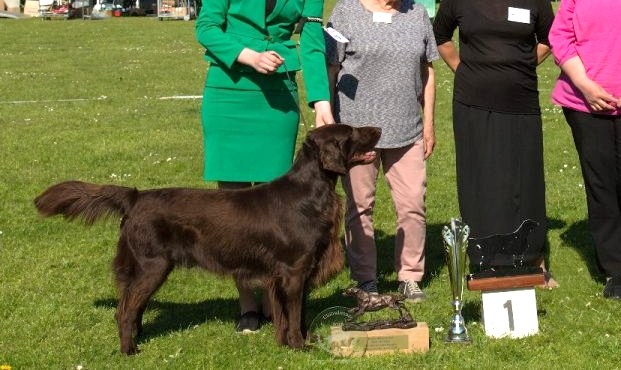 De reu. Swallowsflight Ticket Zorra " Ticket ". Kleur lever.
HD: A      PRA / CAT: vrij      PL: vrij
Show: Ned. Kampioen. NJK'11. Clubwinnaar '16
Werk: Retrievertest
Meer foto's van Ticket zijn HIER te vinden
X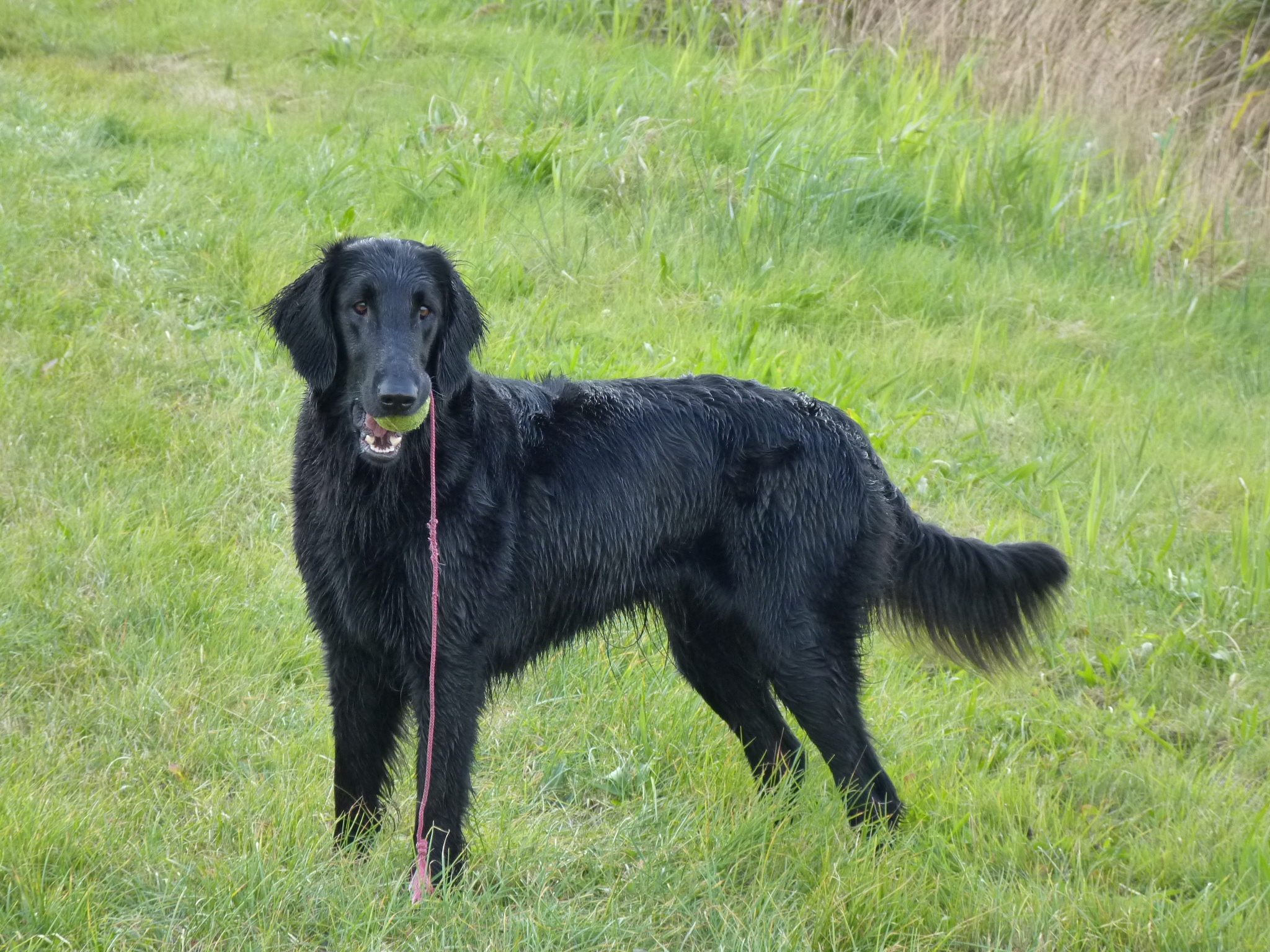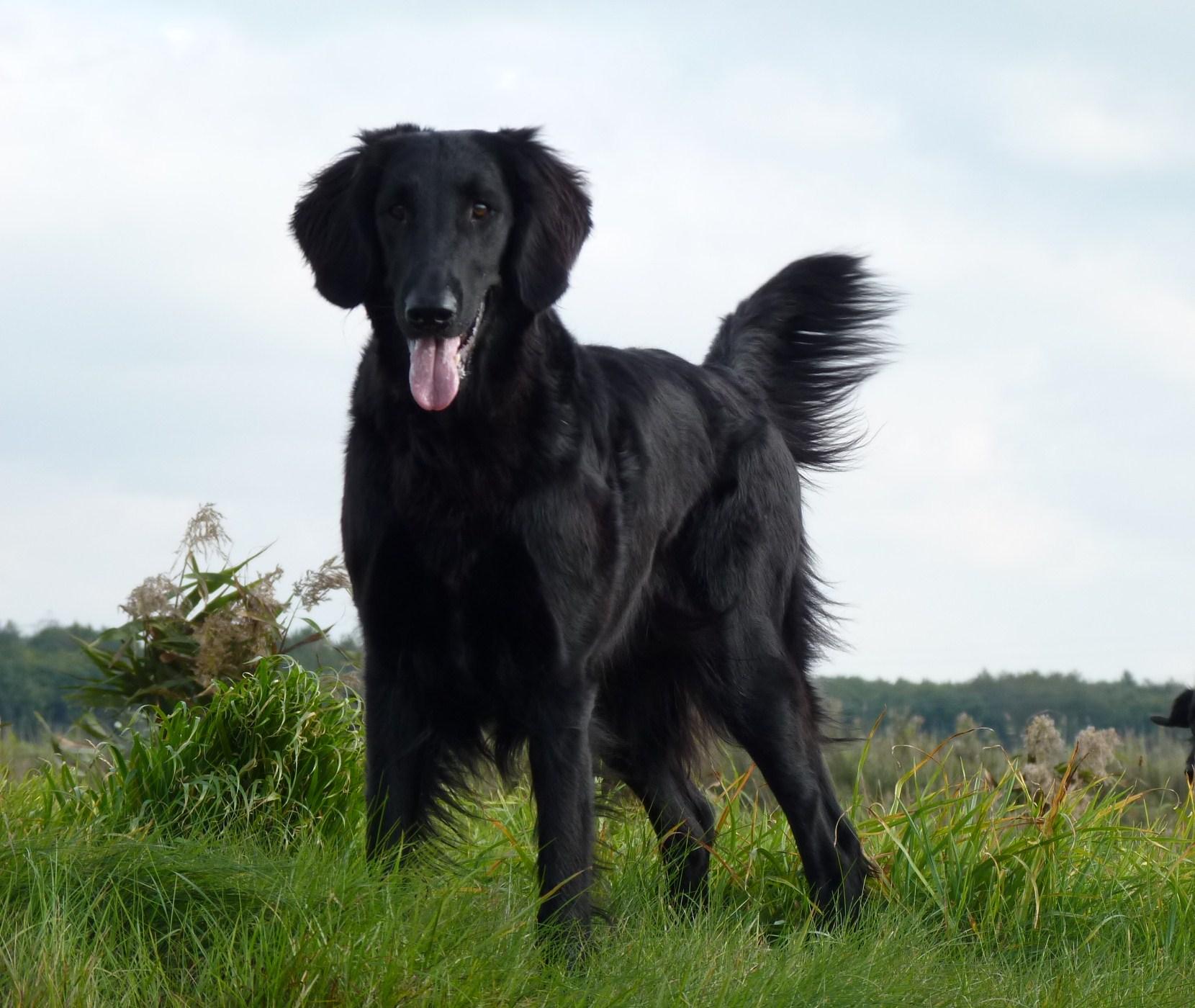 De Teef. Black Quick Feet It Had To Be You " Younique ". Kleur zwart.
HD: A      PRA / CAT: vrij      PL: vrij
Show: ZG
Werk: KNJV- C diploma
Meer foto's van Younique staan verspreid over de site of kijk bij
" ONZE HONDEN "
Uit deze combinatie werden 8 pups geboren.
4 reutjes. 1 zwart en 3 leverkl.
4 teefjes. 2 zwart en 2 leverkl.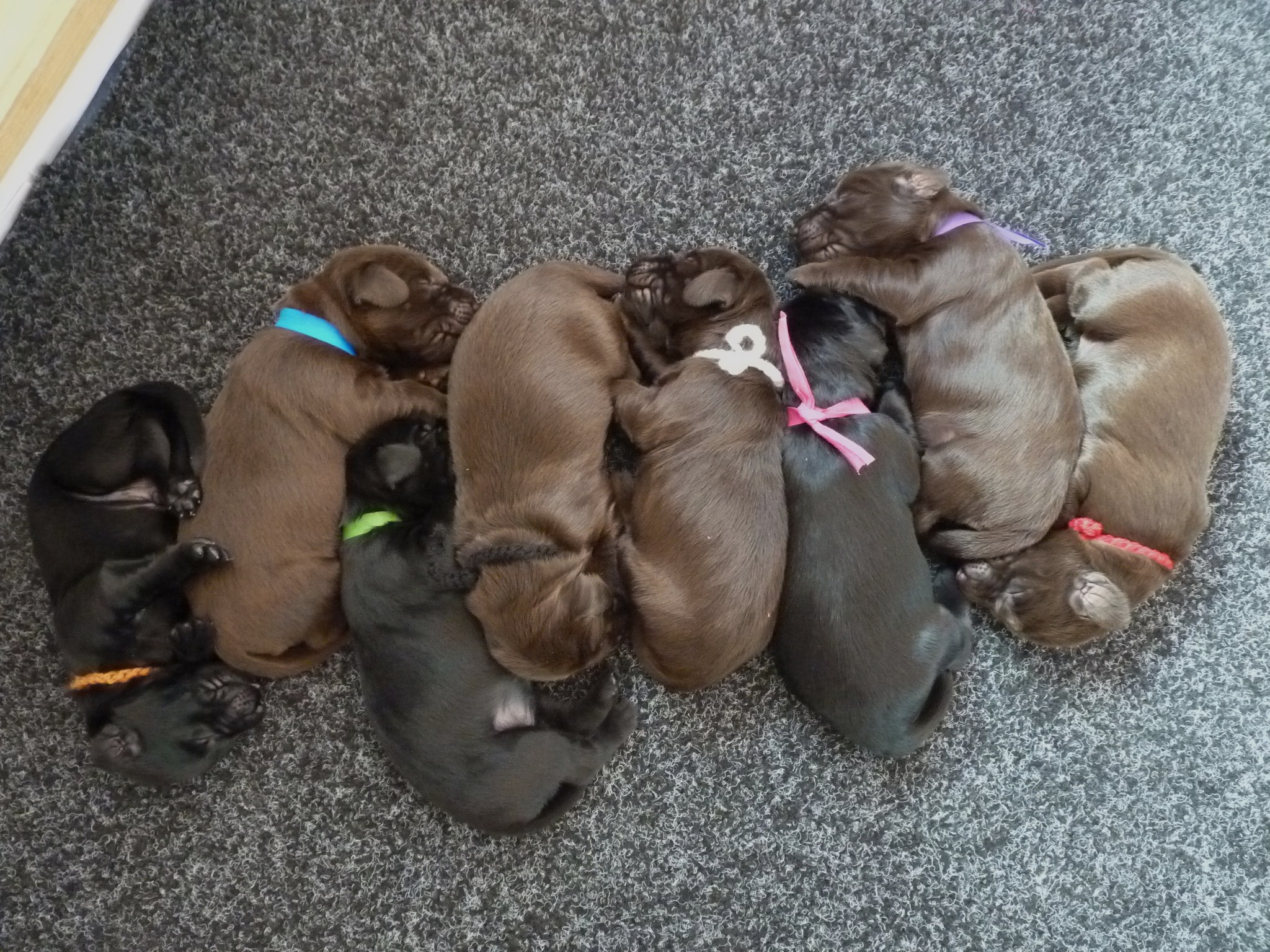 NESTWANDELING 18-2-2018.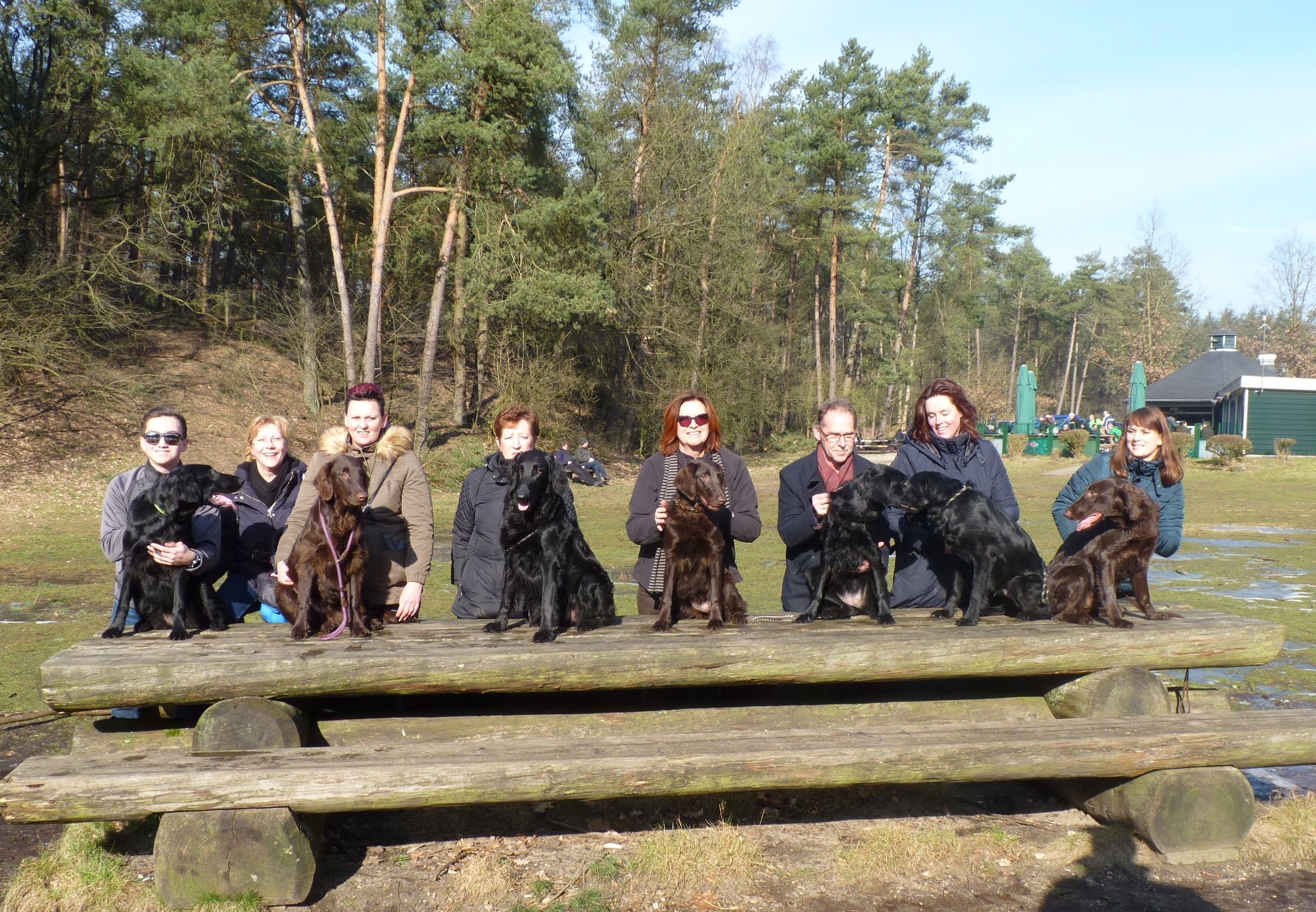 V.l.n.r Kaya, Finn, mama Younique, Rifka, Noor, Rayka en Indy. Jammer genoeg 2 honden uit dit nest afwezig.
ALLE HONDJES UIT DIT NEST HEBBEN EEN EIGEN PAGINA.
HIERONDER KUN JE HUN NAAM AANKLIKKEN OM OP HUN PAGINA TE KOMEN.
THEMA: " BOYS AND GIRLS ".
Black Quick Feet One Of The Boys ( reu ) " Finn "
Black Quick Feet Magical Playboy ( reu ) " Rayka "
Black Quick Feet The Cowboy In Me ( reu ) " Bommel "
Black Quick Feet My Boyfriend ( reu ) " Cody "
Black Quick Feet This Girl Rocks ( teef ) " Noor "
Black Quick Feet Candy Girl ( teef ) "Indy "
Black Quick Feet Girl Power ( teef ) " Rifka "
Black Quick Feet Girls Like Me ( teef ) " Kaya "