Nest1   |   Nest2   |   Nest3   |   Nest5  |   Nest6
Flat Castle's Olympic Torch
                      X
Flat Castle's Puzzle Of My Heart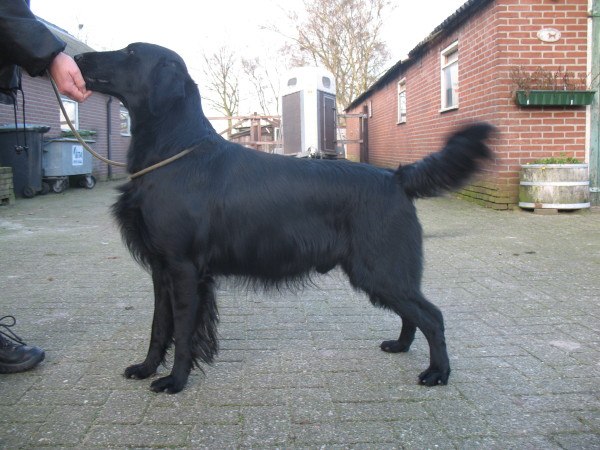 Flat Castle's Olympic Torch
" Thor " 
Ned, Amerikaans, Canadees Kampioen, " Best of Winners " American Specialty 2007, JAM American Specialty 2008, Best puppymale FRC championclubshow 2004, 7 x CAC, FRC Clubwinner 2004.
                        X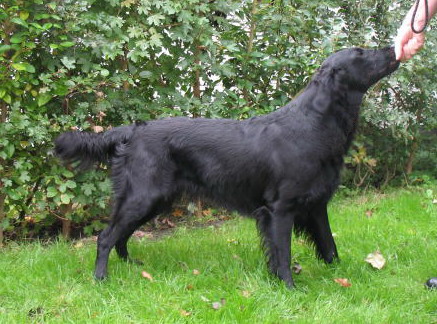 Flat Castle's Puzzle Of My Heart
" Sandy "
Uit deze combinatie werden 8 pups geboren
( 3 reutjes en 5 teefjes )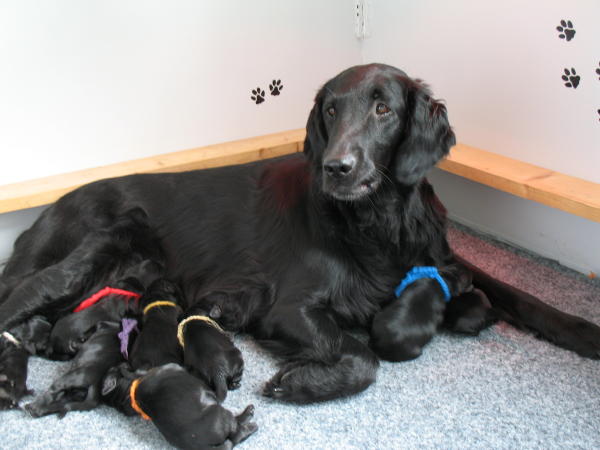 ALLE HONDJES UIT DIT NEST HEBBEN EEN EIGEN PAGINA.
HIERONDER KUN JE HUN NAAM AANKLIKKEN OM OP HUN PAGINA TE KOMEN.
Black Quick Feet Blue Lagoon ( reu ) " Troy "
HD: A    ED: vrij    PL: vrij    PRA/CAT: vrij
Show: Zeer Goed en Uitmuntend
FRC Nestfokdag: Uitmuntend
Black Quick Feet Aqua Thunder ( reu ) " Kikker "
PL: vrij    PRA/CAT: vrij
FRC Nestfokdag: Zeer Goed
Black Quick Feet Carribean Sunset ( reu ) " Boyd "
Black Quick Feet Margarita ( teef ) " Zoë "
PL: vrij    PRA/CAT: vrij
FRC Nestfokdag: Uitmuntend

Black Quick Feet Coconut Daiquiri ( teef ) " Zarah "
PL: vrij    PRA/CAT: vrij
FRC Nestfokdag: Zeer Goed
Black Quick Feet Pina Colada ( teef ) " Donna "
PL: vrij    PRA/CAT: vrij
FRC Nestfokdag: Uitmuntend
Black Quick Feet Tequila Sunrise ( teef ) " Spetter "
Black Quick Feet Southern Bubbles ( teef ) " Queen "
HD: B    PL: 0/1   PRA/CAT: vrij
Show: Zeer Goed en Uitmuntend
FRC Nestfokdag: Uitmuntend
Werk: Retrievertest     3 x KNJV- B diploma