Queen Haalt een 3U in de Jeugdklasse Teven op de Clubmatch van de FRC!!!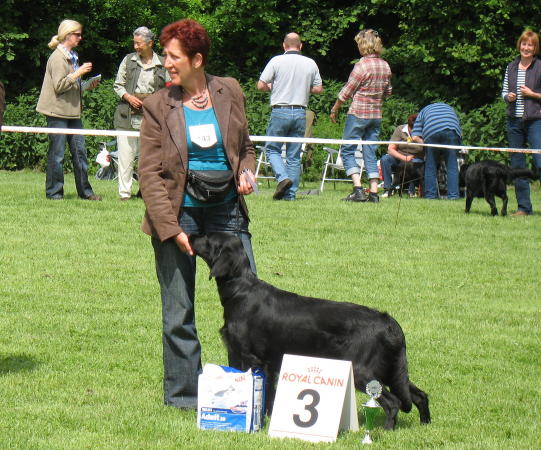 Keurverslag Queen: Very mature for just one year, very balanced,     feminine head, good bone, front and feet, well angulated, firm topline, well presented and handled, moved well.

Keurmeester: Brenda Hutchison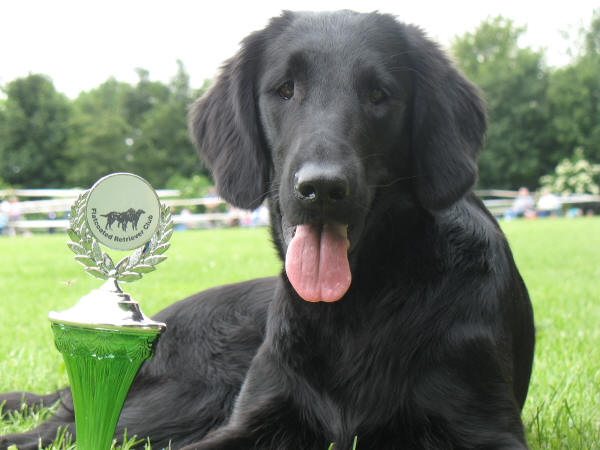 Trotse Queennie met haar beker.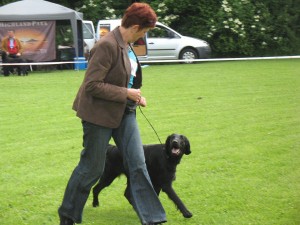 Queen laat zich goed showen!