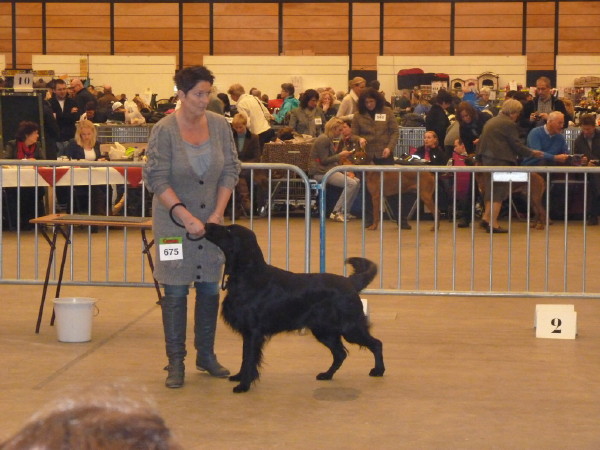 Black Quick Feet The Blue Lagoon " Troy " met Jacqueline in de ring.
Tussenklasse reuen: Uitmuntend! 1ste plaats!
Keurverslag Troy: Typical Flatcoat of excellent type, nice head & expression, wel angulated & bodied, excellent movement from aside, but narrow from behind, good size, very good line.

Keurmeester: Mevr. A. Liland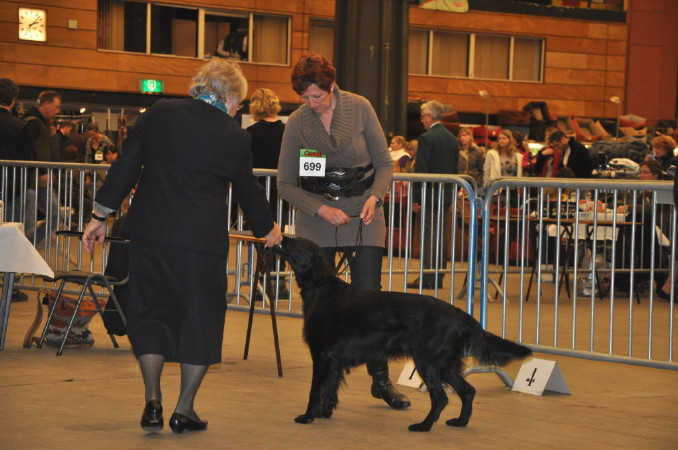 Black Quick Feet Southern Bubbles " Queen " en ik in de ring.
Tussenklasse teven: Zeer goed! 2de plaats.
Keurverslag Queen: Flatcoat bitch of good type, feminine nice head, good reach of neck, low tailset & falling croupe, could be better angulated in front, a bit long in loin, today out of coat, very good movement.
Keurmeester: Mevr. A. Liland